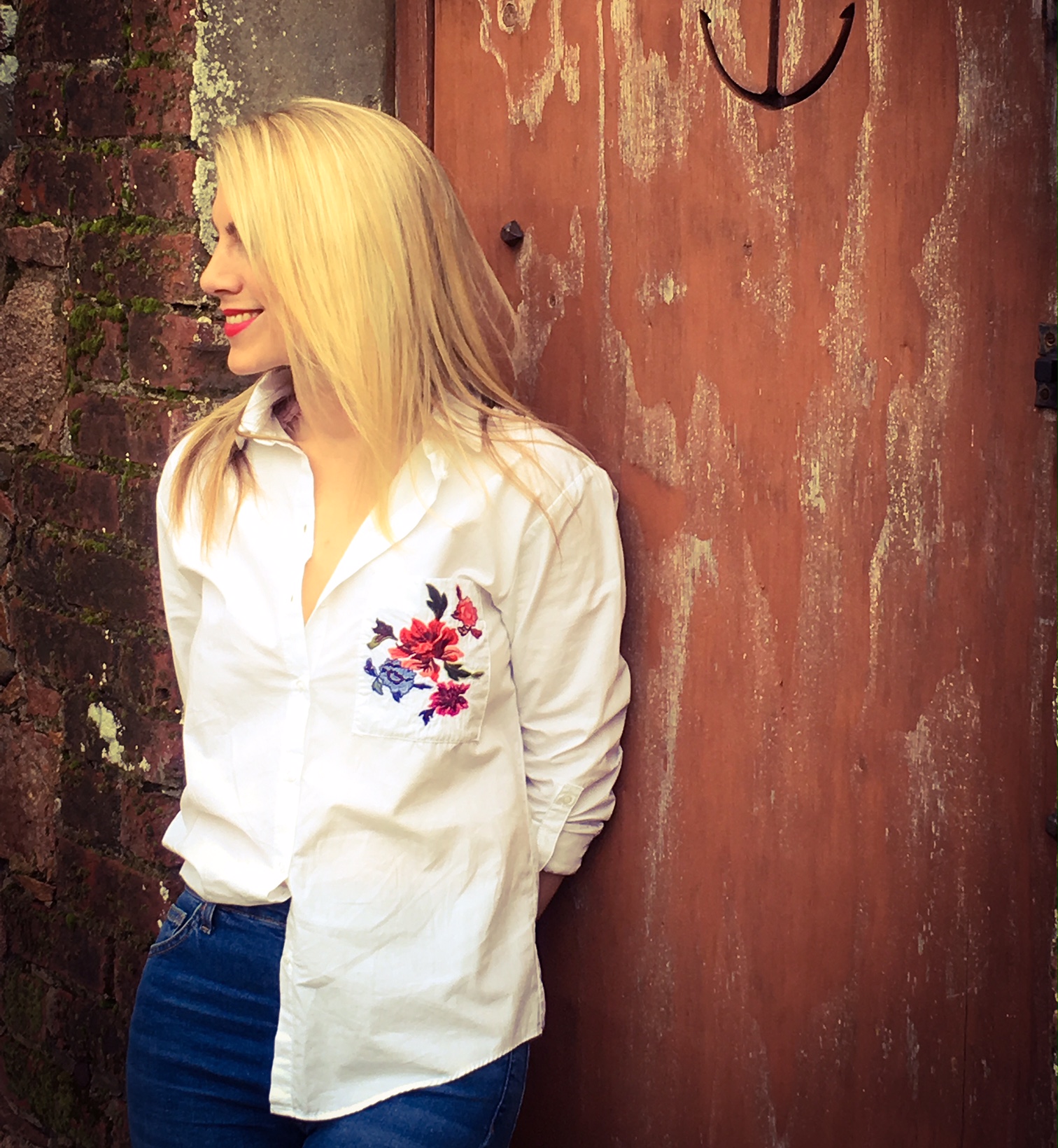 Just when it feels like the sun is never going to shine again, fashion throws you a lifeline to wake you from the winter chill and make you feel like spring is finally in the air. Colourful, delicate, it's the sprinkling of summer that our dull winter wardrobe is longing for and the good news is that floral embroidery has burst into bloom absolutely everywhere! Whether on ball gowns, leather jackets, hosiery or accessories, there's only one trend to be seen in this March in order to be considered "sew cool".
Every designer worth their salt displayed a take on the floral embroidery trend in their spring/summer 2017 collections. For something that could conjure up recollections of your nan's best handkerchief collection, the embroidery trend was surprisingly versatile on the runway. It appeared in bohemian collections, gave rock looks a romantic twist, garments a seventies throw back vibe and screamed pure decadence in the hands of Dolce and Gabbana.
On the high street, the look is somewhat diluted down and best showcased as a contrast on edgier pieces. Think rose buds on leather accompanied with studs, or camomiles growing amongst camouflage and khaki. Alexander McQueen showed the perfect combination of romance and edge mixing embroidery with leather and lace, making grunge look ethereal. Only at McQueen would you find powder pink knee-high workman's boots, complete with studs and steel rimmed heels, embellished with floral embroidery so delicate it looks like it's been hand painted.
Dolce and Gabbana mixed up their blooms with sequins and gems, opting for the more is more approach to dressing up. Nothing was left without a hint of flora from denim cut-off shorts to evening dresses and jackets that were heavy with appliqués and intricate embroidery. Replicate the D&G look by channelling your inner Poison Ivy with a head to toe floral look, with mesh dresses and skirts brimming with an abundance of embroidered florets.
The great thing about this trend is it's not all about summer dresses; embroidery is also bringing to life warmer winter staples such as coats, jumpers and denim. We'll see this look transitioning us from spring to summer so snap up some floral pieces and dress like you bought out the florist.
Trust me, this is a trend that will grow on you!